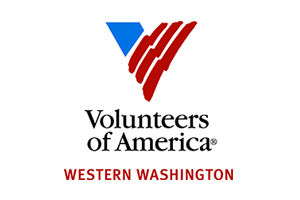 Help Feed Families in Crisis During the COVID-19 Pandemic
May 1 to July 31, 2020
Join us as we raise funds virtually for the Volunteers of America Everett Food Bank.
Today's needs are even greater than before because the Coronavirus has so greatly impacted the average family household. In some cases, the number of families requiring assistance has doubled or even tripled during our stay at home order. School closures have increased the need for food at home as kids no longer have access to school food programs. Thousands of local families are facing food insecurity-many for the first time. Your donation will help restock the VOA Everett Food Bank that support our neighbors.
If you are interested in making a donation by phone to help us with our virtual food drive for VOA Everett Food Bank, please call SnoCope at 425-405-9973. You can also contact us through your Online Banking or go to the website under Contact Us.
Thank you for participating and taking care of our neighbors!
Go to main navigation