2022 SnoCope Events - Join your credit union for fun and fundraising!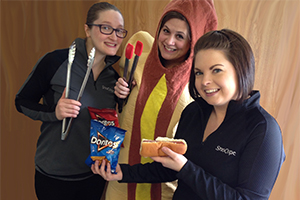 Annual Meeting Thursday, April 21, 2022 at 5:30pm - The meeting will be virtual. Click here for more information.
Everett Animal Shelter "Hearts and Paws" donations drive April - May, 2022 Click here for more information
National Night Out TBD
AquaSox Night Out Thursday, August 18, 2022 at 7:05pm Funko Field - Click here to get tickets
Strides Against Breast Cancer Walk/Run Saturday, October 29, 2022
Food Drive & Fundraiser for YWCA Pathways for Women's Shelter November 1 - November 22, 2022
National Adoption Day – Friday, November 18, 2022
Christmas House Toy Drive Fundraiser November 21 - December 14, 2022
Note: Dates are tentative and subject to change.
Go to main navigation