No Fee Checking - Doesn't Mean No Perks Checking
SnoCope offers a variety of checking accounts to meet our members specific needs. Today, in addition to the basic fee free checking account features you expect from SnoCope, members can take advantage of several new perks tied to their Visa ® debit cards: Instant Issue, Ampre Cash Back Credit Offers and MobiMoney. Read more...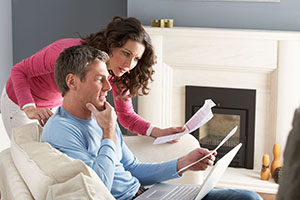 What to Know about Estimated Taxes
If you're an employee of a company, your employer withholds federal, and state if applicable, income tax from each of your paychecks. So, even though you might not think about it, you're paying income tax as you go throughout the year. For anyone who is not a standard wage earner, it's a different story. Read more...

Gift Tax: When Your Generosity Should Be Reported to the IRS
A gift tax is imposed by the IRS when you transfer money or property to another person and don't get anything—or less than full value—in return. The gift giver pays the tax. In 2019, you can give up to the $15,000 annual exclusion and the $11.4 million lifetime exclusion without having to pay taxes on your gift(s).
If you give beyond these exclusion limits... Read more...

Roadside Assistance: What to Know and Where to Get It
If it hasn't happened already, it will. You're going to need roadside assistance. Tires pop, gas runs out, or your car up and dies on the side of the road without explanation. Most new cars these days come with manufacturer roadside assistance. But that only lasts for a few years or X number of miles, whichever comes first. Who needs it? Read more...
Go to main navigation