What an IRA is
IRA stands for Individual Retirement Account. There are different types of IRA accounts, but at their most basic level, all IRAs are accounts set up at a financial institution (like your credit union) or through a brokerage that allows you to save for retirement with tax-free growth or on a tax-deferred basis. An IRA is a good option to save and invest more for retirement when you've maxed out a 401(k) or other retirement account contributions. Read more...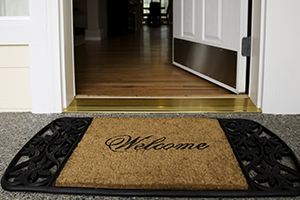 Eight First-Time Home-Buying Mistakes To Avoid
The mistake: Using the same agent as the seller. How to avoid it: You may be told that you can save money by using one real estate agent for the transaction. However, the reality is that you are much better served by having someone looking out for ONLY your best interests. Read more...

Saving for Homeownership
For most people, buying a home is both an exciting and challenging venture—it is the quintessential American dream. However, because of the high costs involved, saving for home purchase takes commitment, research, and sometimes sacrifice. This fact sheet will provide general information on the costs involved and the types of expenditures you will need to save for in order to buy your first home. Read more...

The Role of Career Planning in Retirement Planning
Your career decisions—at least the initial ones—take up a lot of time and planning in your early adult life, starting in high school and continuing through college or trade school. This makes sense because choosing a career is one of the biggest decisions you'll make; however, how your career plan is connected to your long-term financial plan and vision for your life is often overlooked. Read more...
Go to main navigation