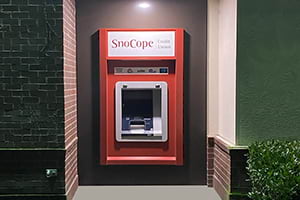 New Walk-Up Deposit-Taking ATM on the East Side of SnoCope Credit Union
Some of you may have noticed we have just installed a new deposit-taking ATM on the East side of our building. Read more...

SnoCope Credit Union Wins Regional and National Recognition for Free Financial Wellness Education Program
October 7, 2021 Everett, Washington — SnoCope Credit Union has once again been named a regional winner of the Credit Union National Association's Alphonse Desjardin Award. Read more...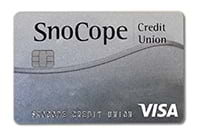 Three Reasons Why You Should Always Pay More Than the Minimum
Credit cards are a valuable financial tool for both individuals and businesses–but they come at a price. You get purchasing power on the spot, and the creditor only requires you to pay off a small amount of the total every month, i.e., the minimum amount due. Read more...
Cold, Calculated Savings: Items to Buy in Winter
Every December you are bombarded with suggestions (some subtle, some not-so-much) for items to buy for the holidays. But what about items to buy AFTER the holidays? Read more...
Go to main navigation